Update 12:13
Tree down by Romero Block, hopefully first and last.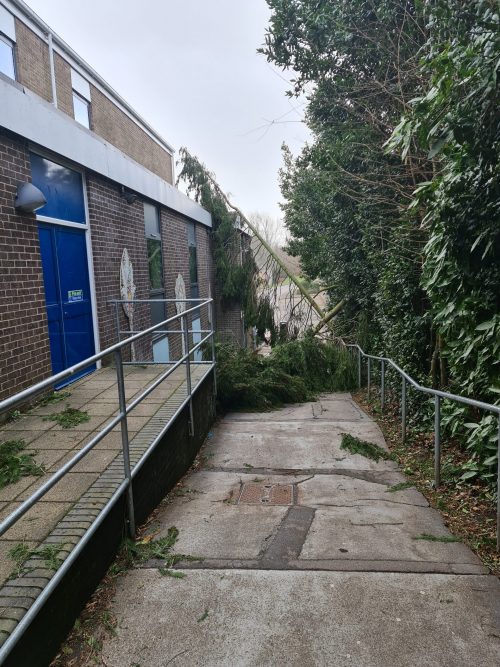 Updated at 7:38
All work for students will be published on Teams and notification  where necessary on Classcharts
Students have received notification of closure on Teams
Updated at 6:30am
Dear Parents and Carers
Just before 6:00am this morning I received information from the Local Authority that they advised schools to shut today, Friday 18 February. In accordance with the information posted to parents last night, a notice was published on our website at 6:30am this morning. A text was also sent to parents.
All learning will go on to our Teams remote platform. Staff will update this during the school day.
After the last two years, the last decision I wanted to take was to shut the school, however after receiving this advice from the Local Authority I had little alternative.
School will resume on Monday 28th February at normal time.
We hope you have a safe and peaceful half term break.
Yours sincerely
Mr M Quinn
Headteacher